Specialized In
Automatic Rolling Shutters
G.P Trading offers a wide range of Rolling Shutters - including light duty, heavy duty & fire rated shutters.
Specialized In
Industrial Rack
G.P trading manufactures and supply the best Industrial Racks in various dimensions and designs and sizes.
Specialized In
MS Iron Material
G.P Trading is leading manufacturer and supplier of a wide range of excellent quality Iron material.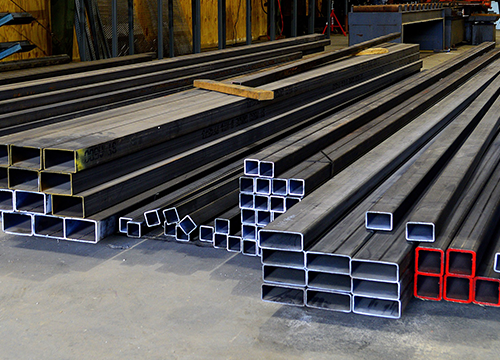 ABOUT US
GP Trading is one of the leading company in India.
GP Trading is one of the leading company in India, specialised in supplying and Manufacturing of Rolling Shutter. Specializing in the designing, manufacturing and supplying M.S Pipe and channels, Industrial racks , Automation Shutters, Wholesaler of Fabrication accessories. GP Trading is also the stockist and suppliers of C.R. , H.R. , G.I. Sheets , All types of rolling shutters, shutter gates and parts supplying all over the country.
GP Trading have many sister companies specialised in each segment.
GP Steel Rolling Shutter: Deals in steel trading for rolling shutters.
GP Traders: Deals in trading of metal roof sheets and racks.
READ MORE
WORKING PROCESS
How Do We Work
Business Analysis
We first understand the client's business and analyse the current requirement and suggest it accordingly.
Designing & Production
Our skilled employees , technicians and fabricators works day and night to meet the production deadline.
Network Distribution
We have capability and tremendous tie ups with all the giant freight and forwarders to reach our supply in each corner of the country.
TESTIMONIAL
What Our Client Say's
We are happy to certify that G.P Tradings have successfully completed Installation of Rolling Shutter work at Haryana, Their Material quality, Timely delivery and financial standing has been more than satisfactoy. We have no hesitation in recommending them for any large industrial work.
We would like to place as record of sincere appreciation to the Management & staff of G.P Trading Mumbai, for having completed the Installation of our Factory, We thank their skilled labourers & Management for the personal involvement which has remitted in erecting a fine structure and have no hesitation in recommending them for high quality jobs.
Sunil Rathod
Pune Materials
This is to certify that we have worked together with G.P Trading for the project of the Industrial premises, throughout the venture we found them extremely co-operative and reliable. We are satisfied with their workmanship and would like to work with them again.
Paresh Singh
PS Metals & Steels
Their Material and capacity to produce the huge requirement is marvellous, besides the professional approach towards all work, is exceedingly admirable. Quality of work and adherence to timely completion schedules are praiseworthy aspects of their company.
Akbar Shaikh
Akbar Steels
G.P Trading, Mumbai have installed the Automatic Rolling shutter at our Factory as per the standard we discussed ,During the course of work, it was observed that all the staff of this company strive to achieve perfection in their work and quality systems. Their efforts is ensuring perfection in work are commendable."
G.P Trading
SISTER COMPANIES
Stockist & Suppliers of :-
Pata, Patti, Angle, M.S & G.I Pipe, H.R & G.I Sheets, TMT Saliya, M.S Bim, Channel all kind of : Rolling Shutters , Shutter Gates & Parts .
Deals in steel trading for rolling shutters :-
Rolling Shutter patti coils
Shutter Guide coils
Rolling Shutter Gearbox
Rolling Shutter Side Motor
Rolling Shutter Spring
Rolling Shutter Patti
Deals in trading of metal roof sheets and racks :-
Galvanised Sheets
Perforated Galvanised Sheets
Racks
M.S Pipe
Coated Galvanised Sheets
M S Sheets
Iron and Steel merchants stockiest, Suppliers of Patta , patti , Angle , M.S. Pipe

It deals in selling Iron steel patti , Angle, M.S. Pipe

TESTIMONIAL
MEASUREMENT BOOK